Adjustable Modernist desk lamp by Maison Desny Paris, 1930s


Price € 2.850,-
Contact us for shipping ︎
---

The Maison Desny desk lamp is a classic example of modernist design from the 1930s. Maison Desny was a progressive design studio creating the most modern, avant-garde art works, known for his innovative use of materials and shapes in it's design. The lamp is characterized by its sleek, geometric lines and minimalist design. It features a chrome-plated metal base and stem with a wooden accent. The lamp comes with a cylindrical chromed shade which helps to diffuse the light and create a soft, ambient glow.
The lamp is adjustable, with an adjustable arm that allows the user to direct the light where it is needed. The lamp's design is both functional and stylish, making it a popular choice for modern interiors.
Today, the Maison Desny Paris desk lamp is considered a design classic and is highly sought after by collectors and enthusiasts of modernist design. Its timeless style and high-quality construction ensure that it will remain a cherished piece for years to come.

The Maison Desny Paris desk lamp remains a celebrated example of modernist design from the 1930s, with its clean lines, minimalist style, and functional yet stylish design.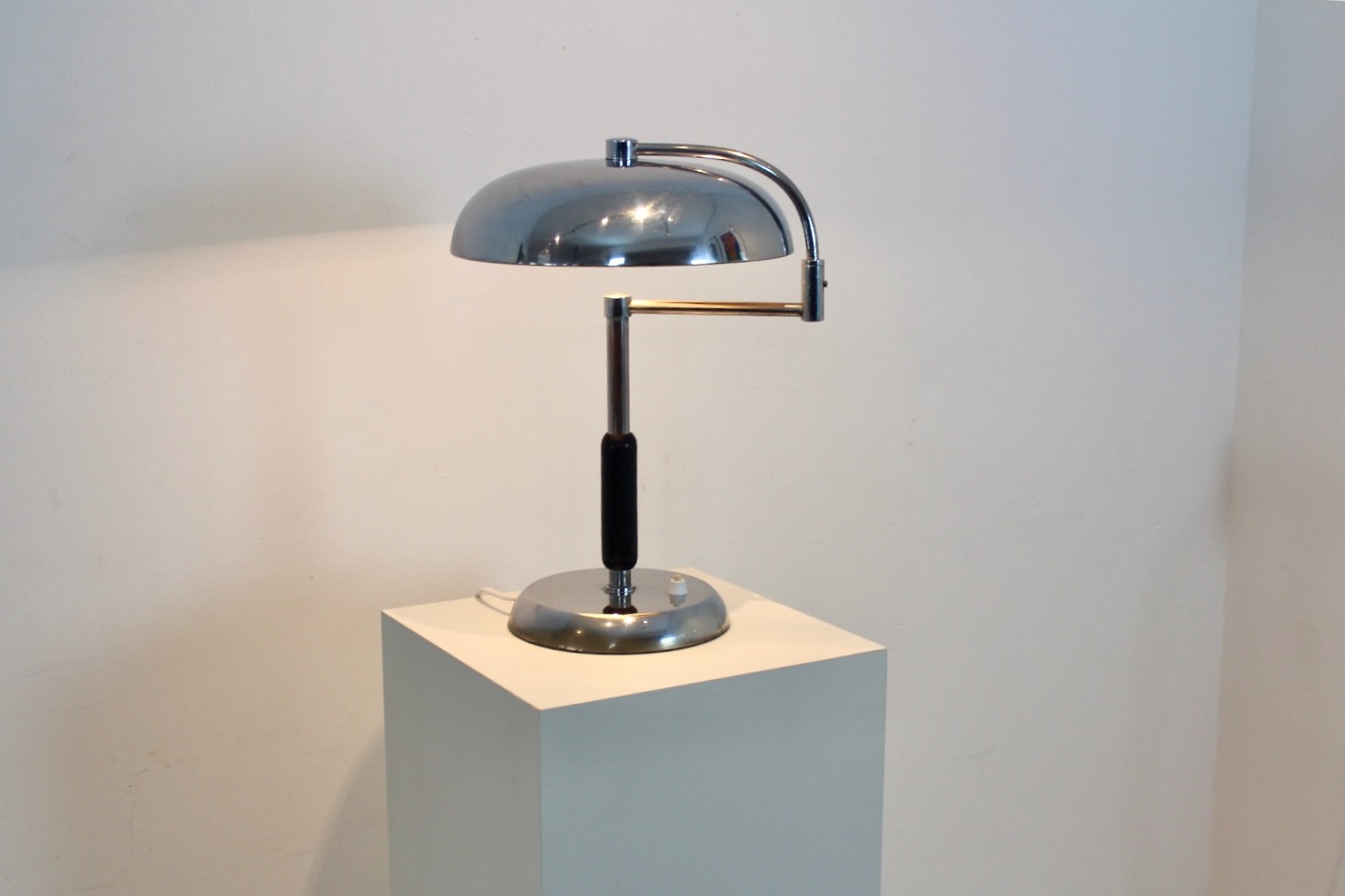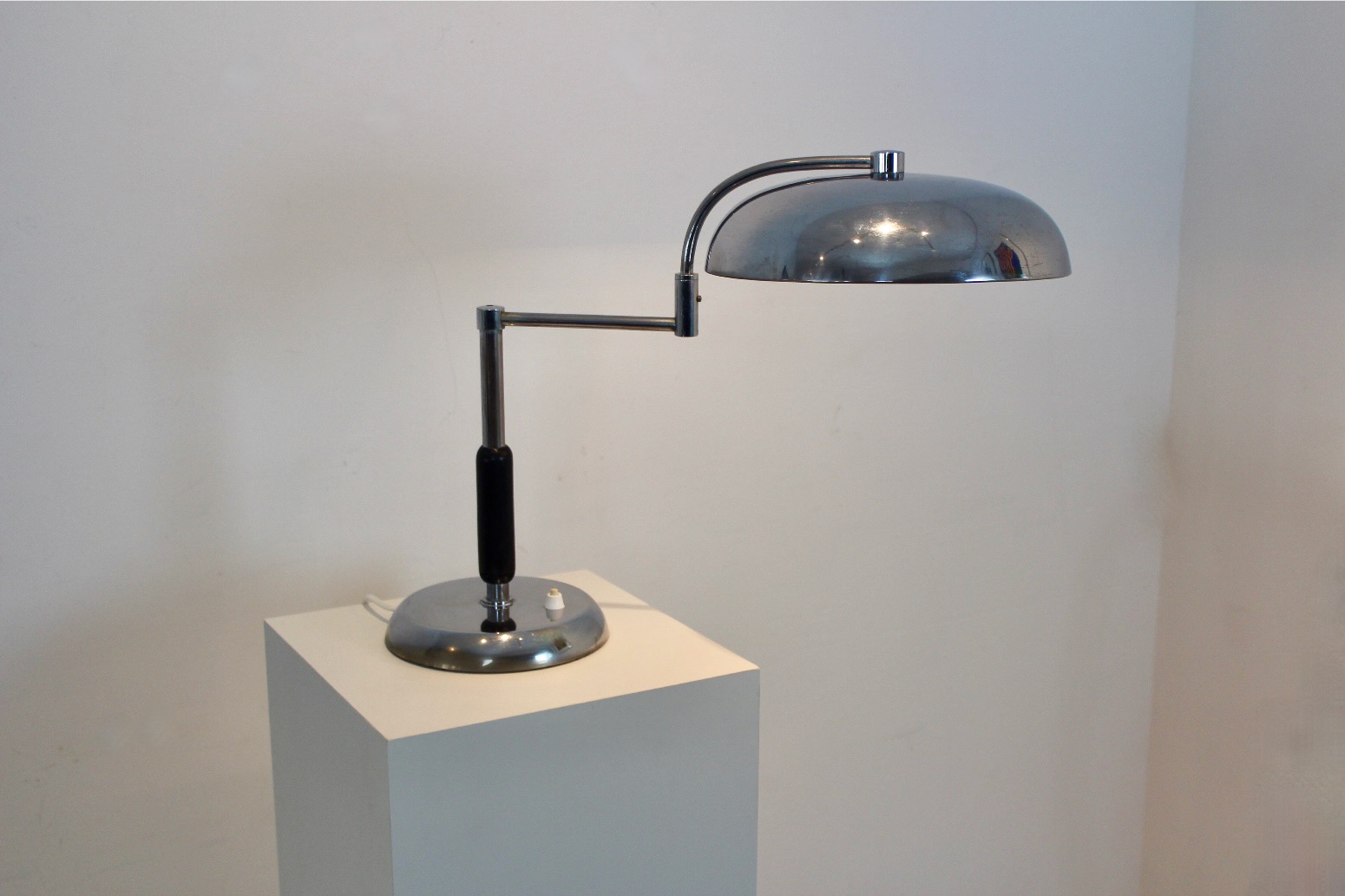 Height: 40
Width: 30
Depth: 27
Total Armlength: 50

Condition: Very good vintage condition

Status: available