'Into the Unknown' Contemporary Artwork, handmade by Lawrence Kwakye

Price € 4.250,- for the set

Contact us for shipping ︎

---

Title: 'Into the unknown'
Spectacular Artwork by Lawrence Kwakye from his imprint paper series. This represents the abstract world of the unknown. A place of dematerialisation and dehumanisation where life is redefined in the eye of the beholder. The viewer is challenged to see the position of humanity from another perspective. Humanity, as we know it in the flesh and blood, might not be there anymore. Transhumanism and the concept of an uploaded human life form was the inspiration behind this work. An imagination of a science-fiction plot.
This series is developed in 2021 and is the first line of work made on high quality 400 gr Hahnemühle paper. The work is a combination of different techniques with textile art and acrylic painting layers. Set of two Artworks. Both artworks are framed in a box frame. This set is one of a kind, a unique aesthetic experience.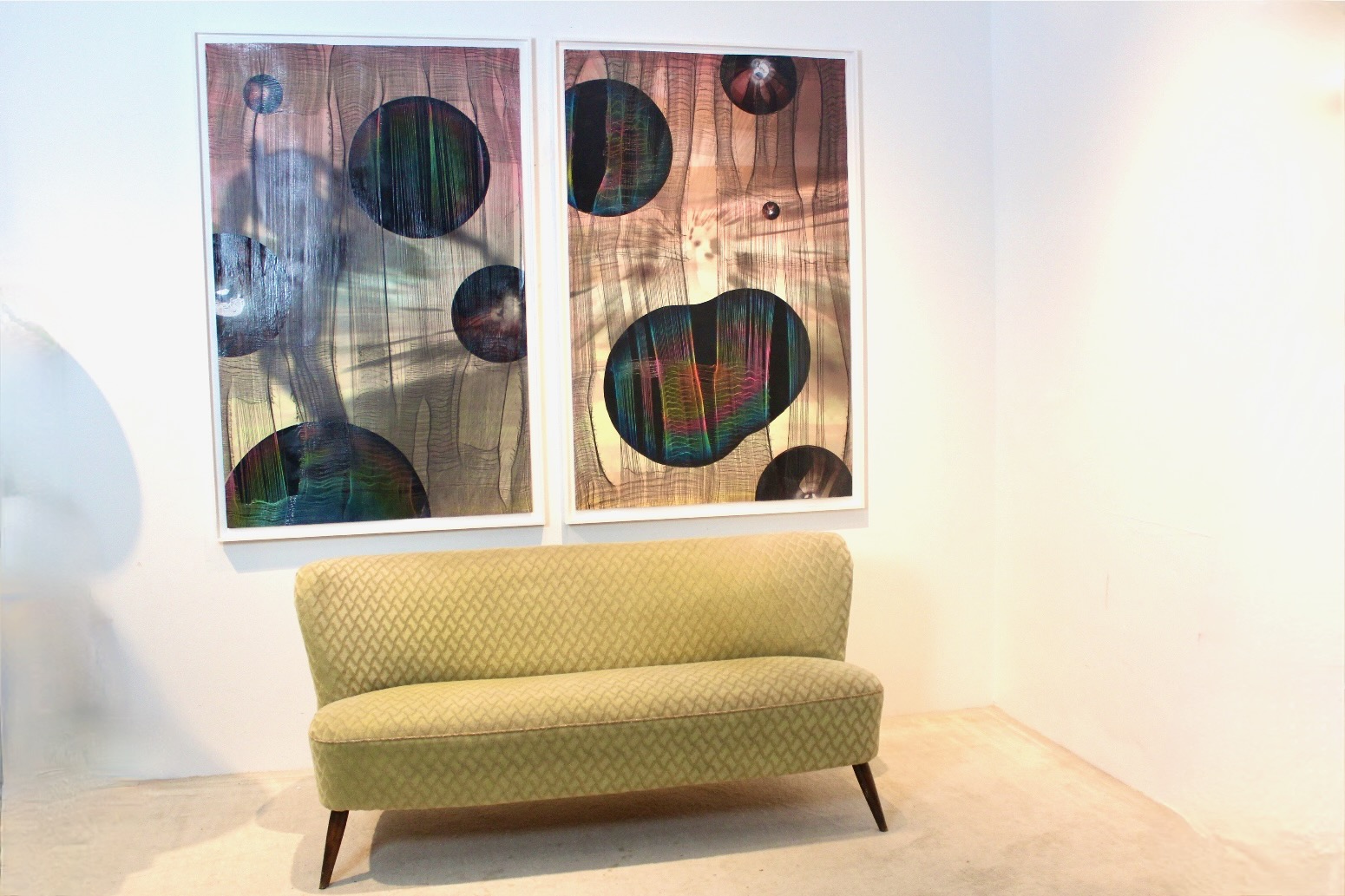 Measurement per artwork

Height: 140
Depth: 3
Width: 90

Condition: excellent

Status: available