Italian Black Glass Chandelier by Barovier & Toso

Price € 3.150,-

Contact us for shipping ︎
---
The Black Glass Chandelier by Barovier & Toso is a stunning piece of lighting art that showcases the Venetian glass-making skills of the Barovier & Toso brand. The chandelier features a cascade of black glass pieces that hang from a glass frame, creating a dramatic and elegant effect. The black glass used in this chandelier is a special type of glass that is produced by adding specific minerals to the molten glass mixture. This process creates a glass with a deep, rich black color that is both beautiful and rare.

Barovier & Toso is a renowned Italian glass-making company that has been producing high-quality glass products since 1295. The company has a long and illustrious history, and their products are highly sought after by collectors and enthusiasts around the world.
The Black Glass Chandelier by Barovier & Toso is a truly unique and exquisite piece that would make a stunning addition to any home or space. It is a testament to the skill and artistry of the craftsmen at Barovier & Toso, and a stunning example of the beauty that can be achieved through the art of glass-making.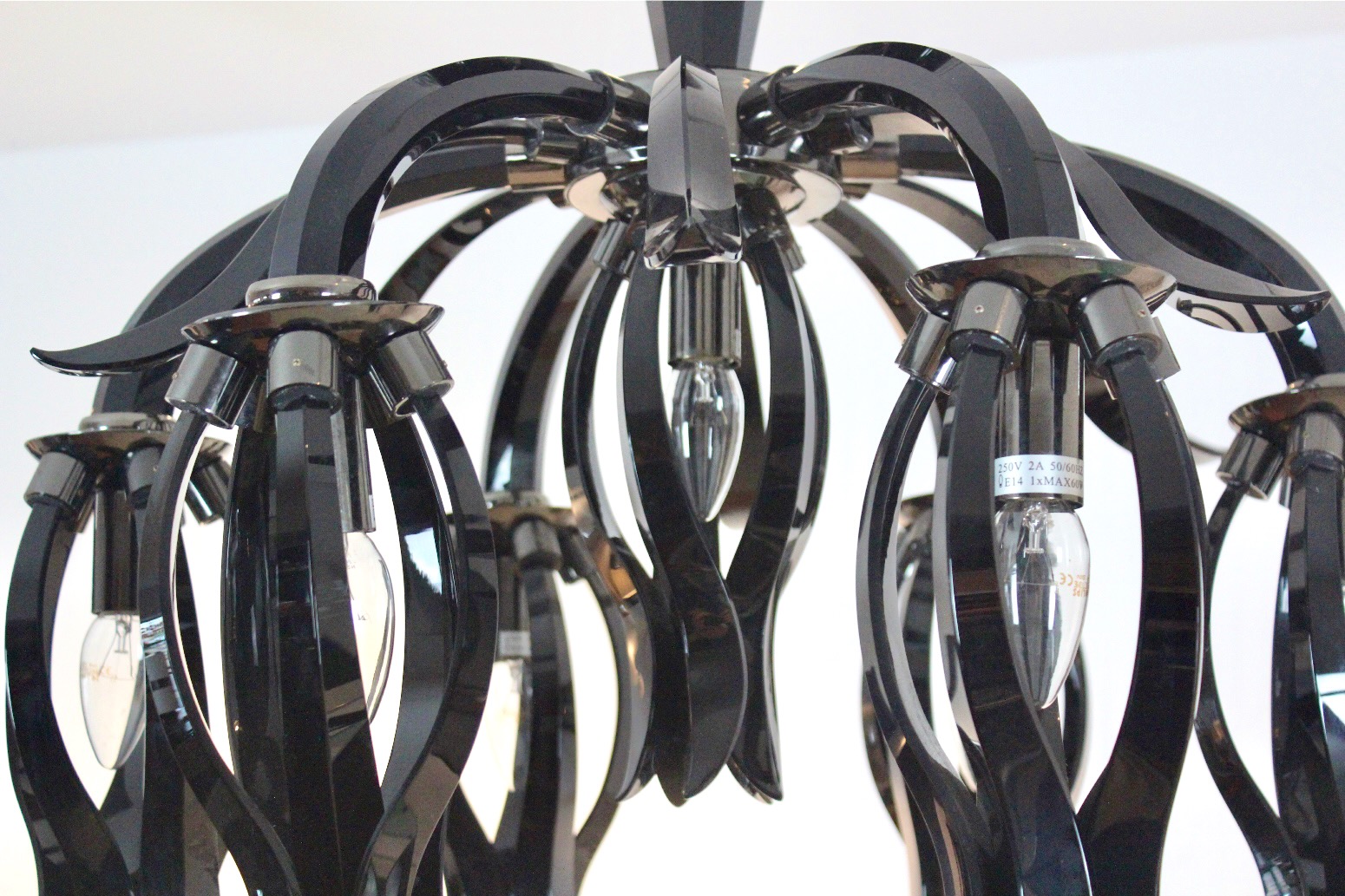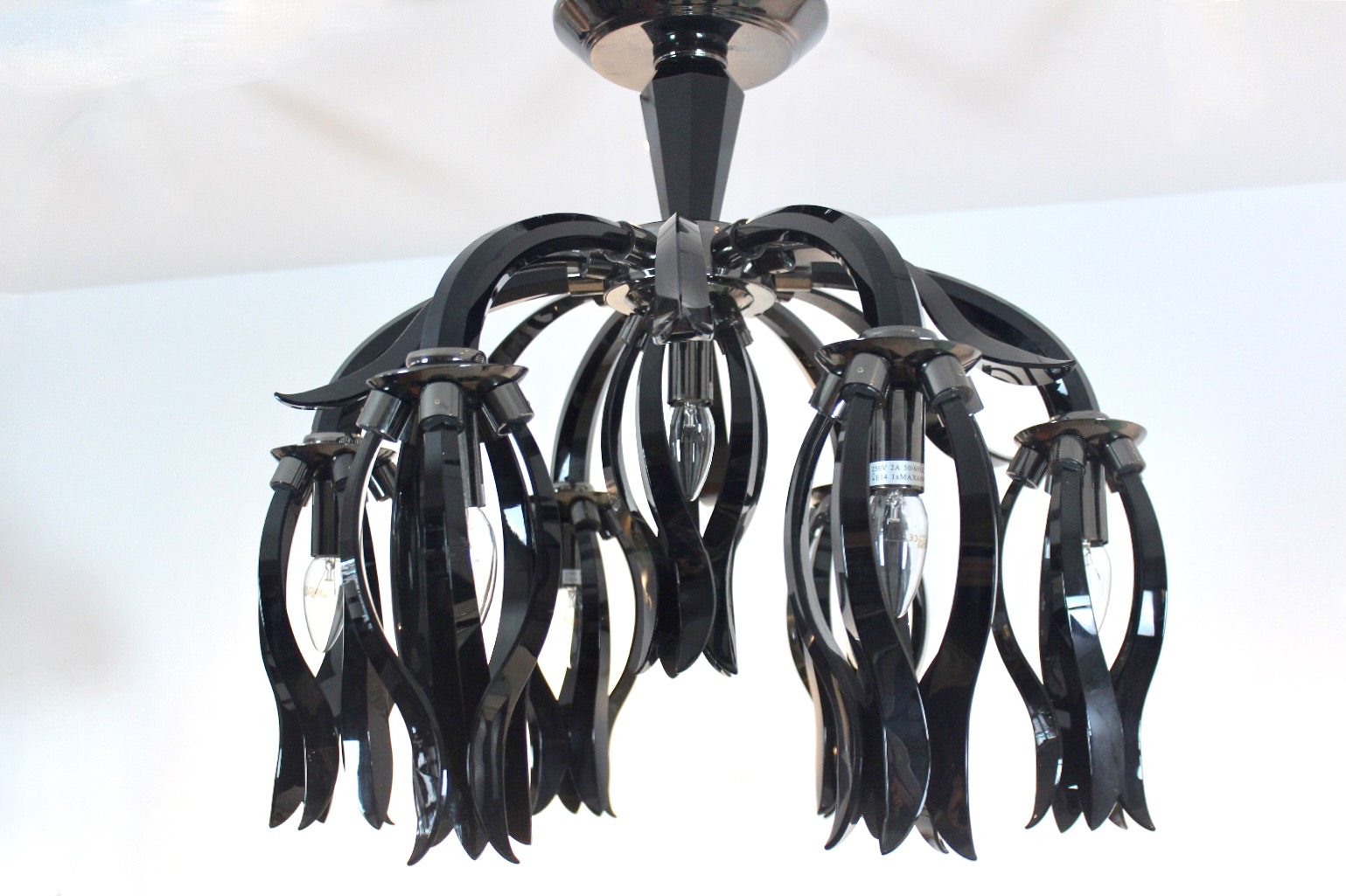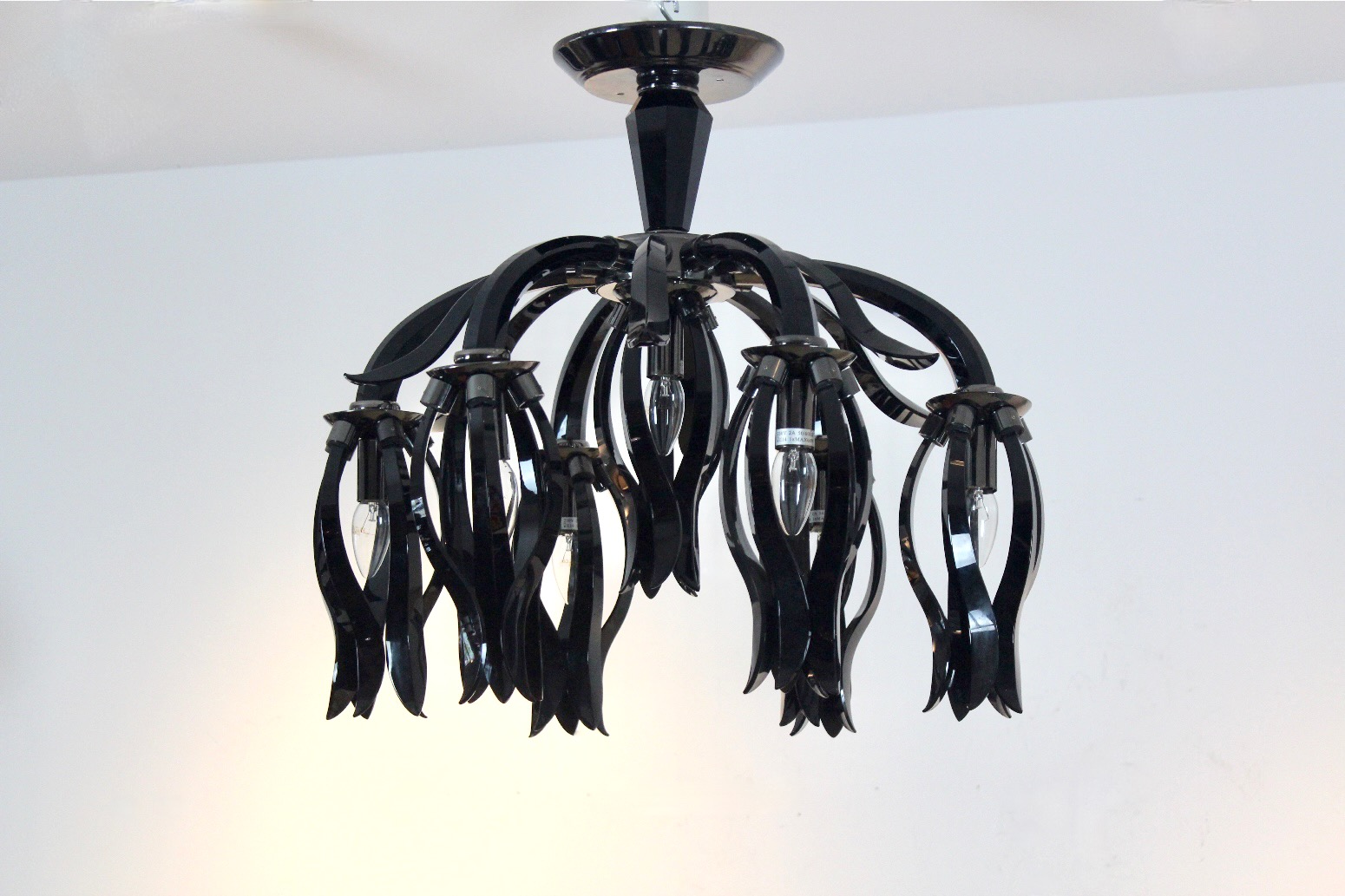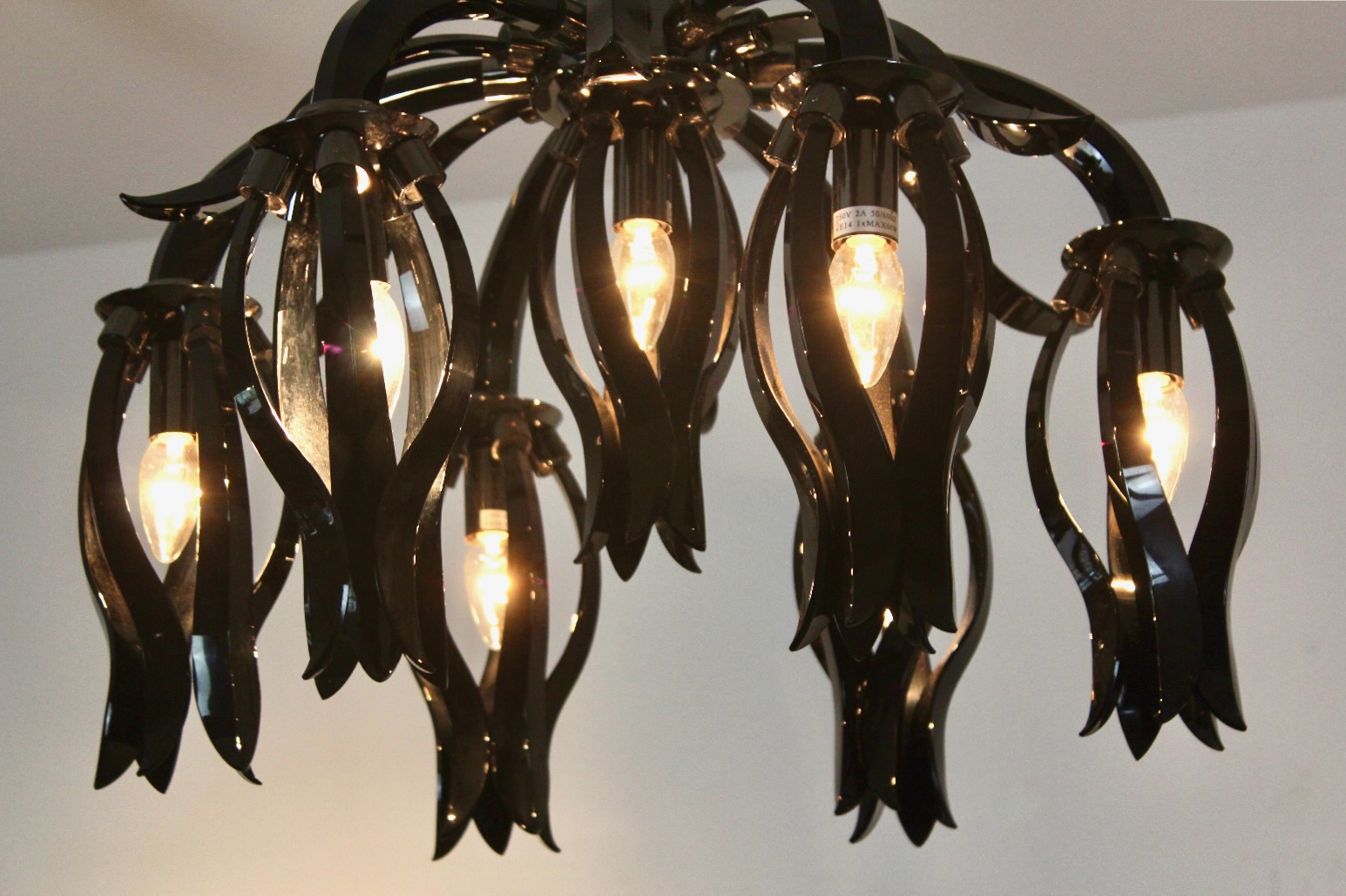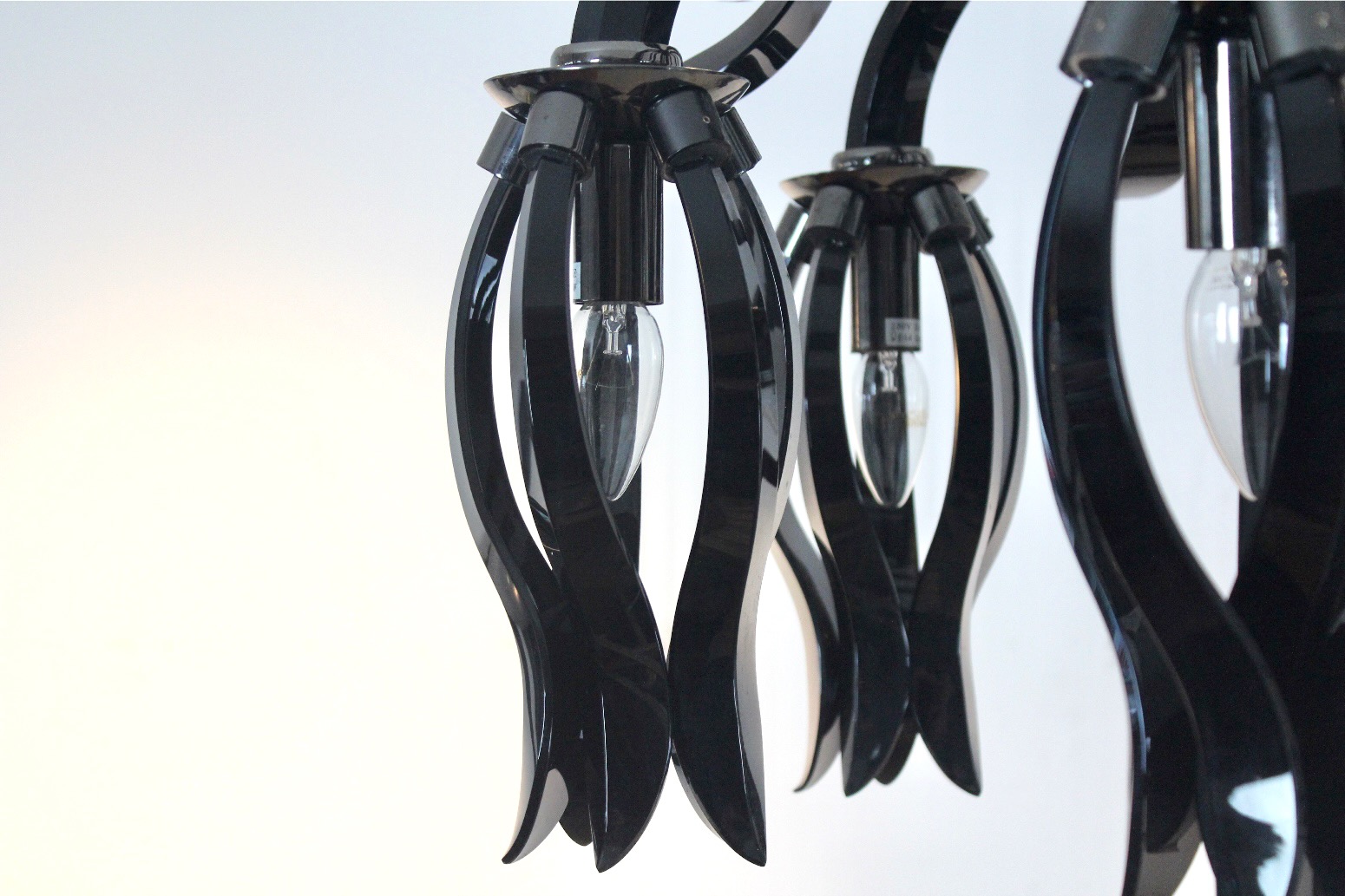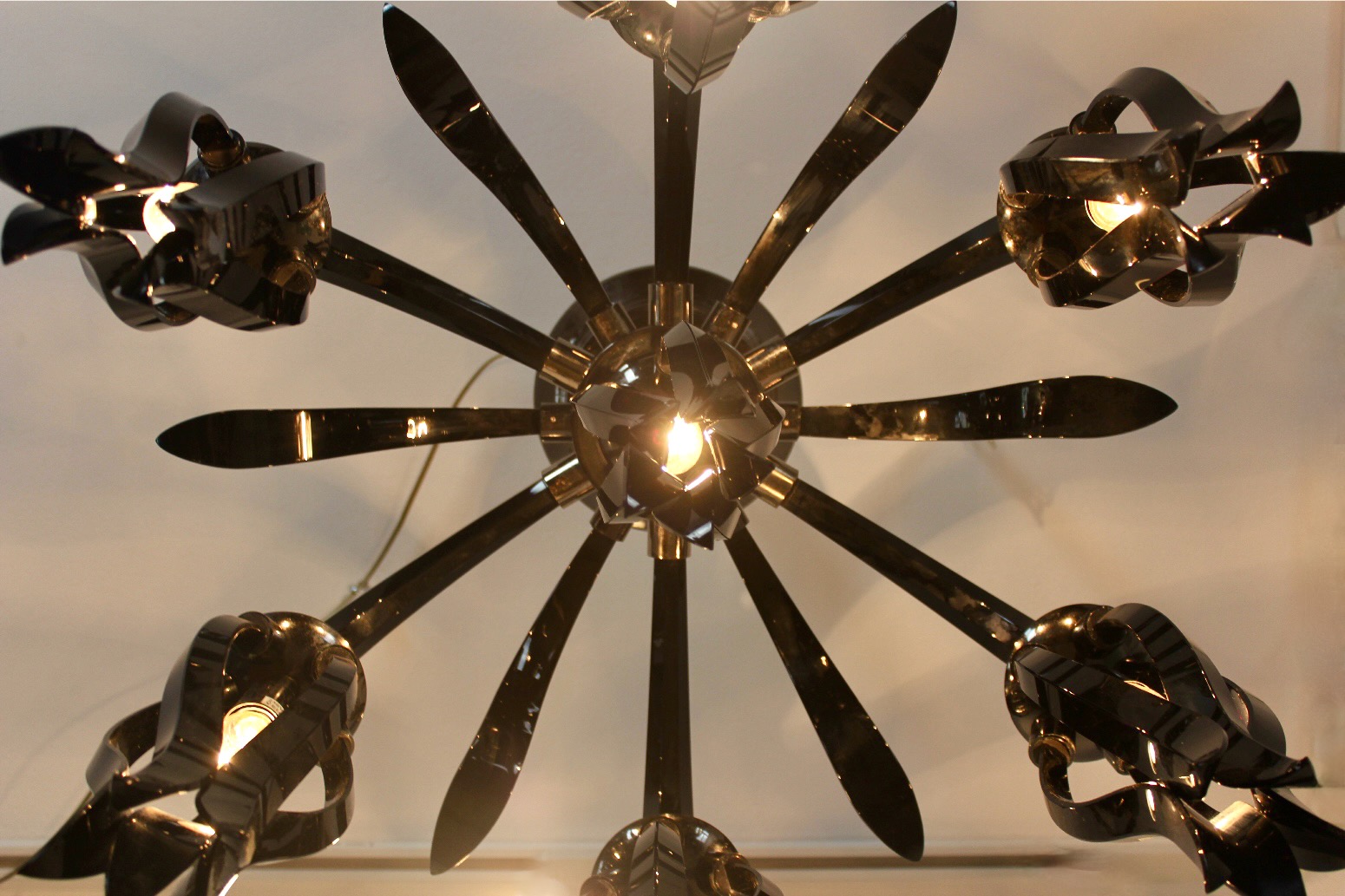 Height: 60
Diameter: 60

Condition: very good vintage condition

Status: available